The power of Harvard
in your pocket.
Serving exclusively Harvard alumni, the Harvard Alumni World MasterCard® allows you to easily earn points on all your purchases and redeem them for high-value rewards.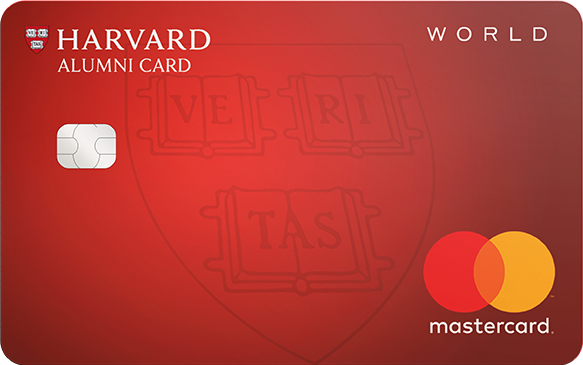 Earn points quickly
Get points for every dollar
you spend
Double points for gas,
grocery and dining purchases
10,000 bonus points
when $500 spent in first 90 days of card membership

Unique Harvard-only benefits
Double points for gifts to Harvard University1
Supports Harvard University
financial aid programs
Automatic, no-cost membership
to Harvard University Employees
Credit Union (HUECU)

World Mastercard® benefits
Concierge services
Travel accident and luggage insurance
Extended warranty program
Vehicle rental coverage
Identity-theft resolution services

Low or no fees
No
annual fee
No foreign transaction fees
Balance transfer fee just 2%

Zero-interest for a year
0.00% APR for 12 months on
purchases and balance transfers2
After intro period, APR ranges
as low as 9.74% to 17.99%

No point expiration
All the points you earn can accumulate indefinitely and be used at any time as long as your account is open
Redeem points for rewards you love.

Get $1 cash back for every $100 spent.
Cash can appear as a credit on your next bill or an electronic deposit to an HUECU checking or savings account.

Points are worth 25% more
when redeemed for travel and are valid toward any commercial flight, hotel, cruise, car rental and more. No restrictions. No blackouts.

Proudly owned by Harvard alumni throughout the world since the early 1800's, the Harvard Chair has been
an enduring symbol of the college.

No matter where you are, the Coop is within reach.
Your points go further
when redeeming for Harvard Coop gift cards.

With hundreds of stores and brand names, use our shopping portal to redeem points for merchandise at
retailers you know and love.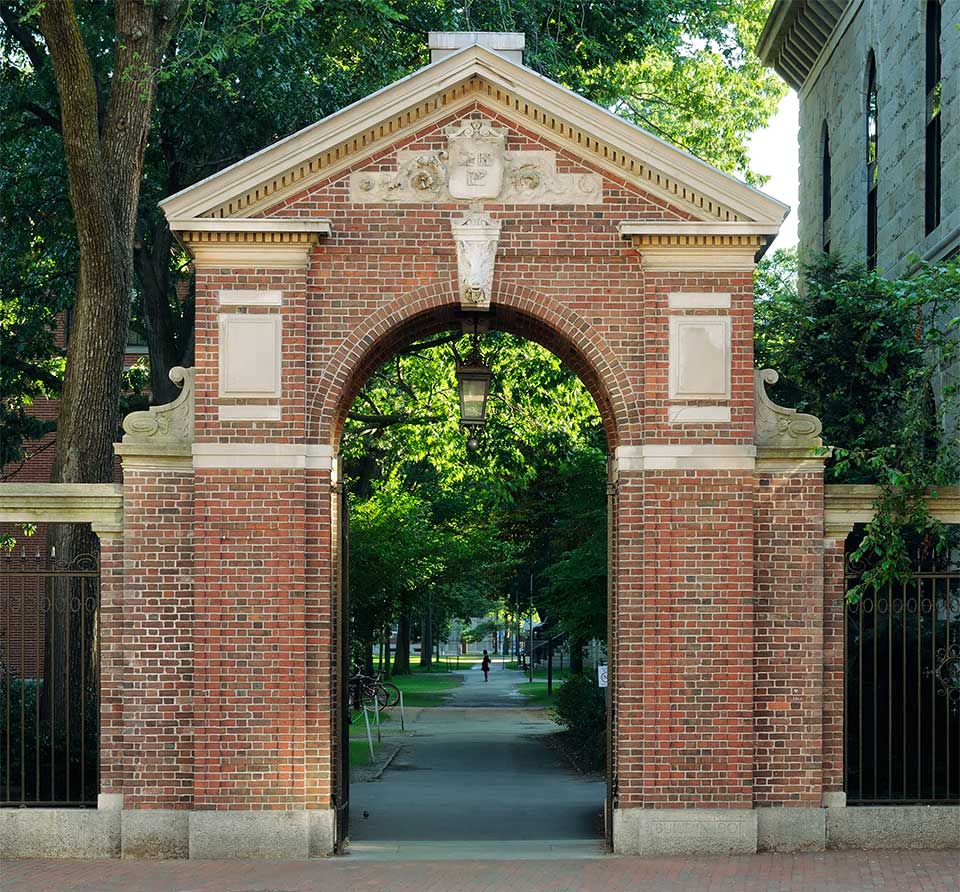 Questions about
the Harvard Alumni Card?
Mon., Tues., Wed., Fri. 8:30 am – 5:00 pm
Thurs. 8:30 am – 6:00 pm
Sat. 8:30 am – 12:00 pm
24-hours/day, 7-days/week
For existing cardholders to apply for a line increase click here.
1 Double points awarded on the first $50,000 spent towards Harvard University gifts per year.
2 Annual Percentage Rate (APR). The introductory APR is good for 12 billing cycles from the open date of the new card.
After the intro APR expires, your APR will be 9.74% to 17.99%, based on your creditworthiness and credit approval.
This APR will vary with the market based on the Prime Rate.
© Harvard University Employees Credit Union. All rights reserved.
Payment Mailing Address: Harvard Alumni Card, PO Box 37603, Philadelphia PA 19101-0603